Wednesday, April 4, 2012
I loved making this cookie. It was my first time to make the Wrecking Ball from Skylanders, but I did it and the kids loved it! It was the party favor for a 7 year olds birthday party.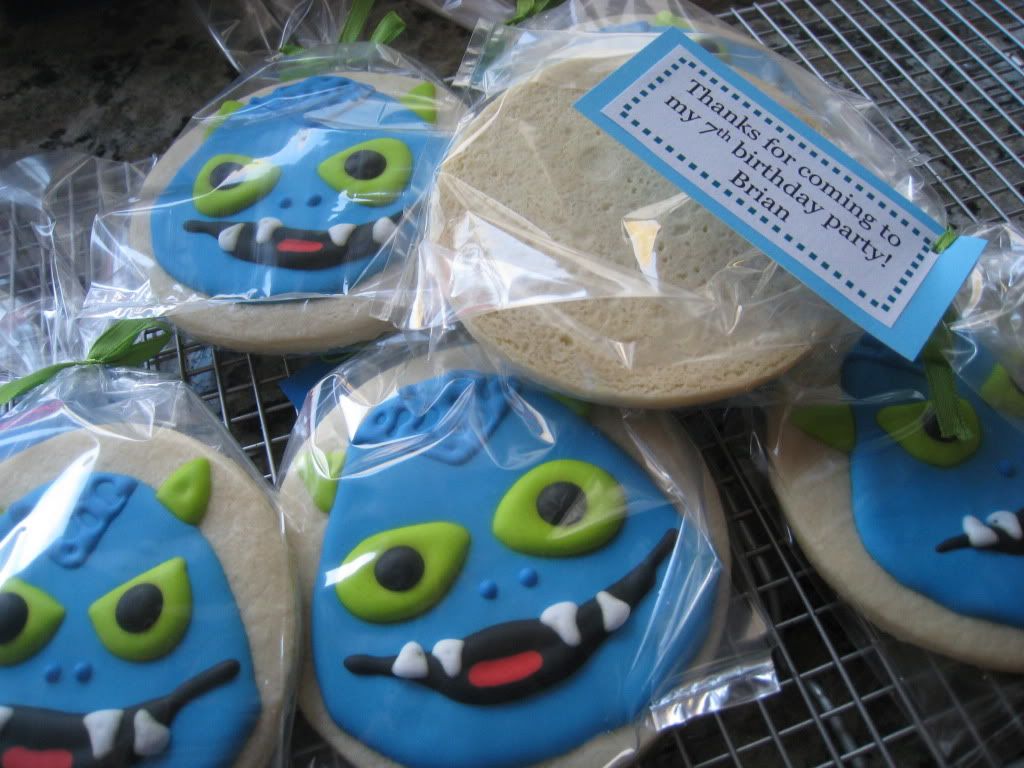 I made some extra cookies for the adults to snack on. This is a good idea if you're trying to cut costs because it's less expensive for easier designs.